The foot orthotics we supply are bespoke insoles (made using state-of-the-art equipment) worn inside your shoes to help correct and assist your feet to function more efficiently.
Prescription or bespoke orthotics can help to restore a more natural walking pattern by providing support to the feet and toes. We have prescribed foot orthotics for over 16 years a decade to a wide range of people, including athletes, grandparents, office workers and gym-goers. 
If you have regularly sore feet, one leg shorter than the other, shoes which wear out quickly and unevenly, bunions, corns, fallen arches, knocked knees or bowed legs, or if you play sport regularly (e.g. running, tennis, golf etc) you may benefit from wearing our bespoke orthotics.
It's important to note that bespoke orthotics should only be prescribed by a healthcare professional after a thorough evaluation and diagnosis. Proper fitting and use of bespoke orthotics can help alleviate pain and improve function, but incorrect use or fitting can lead to further problems.
Please ask us how our bespoke orthotics can help you.
Hamstring & Achiles (Calf) Strains, Achilles Tendonitis, heel spurs
We use a high-tech digital scanner to take a picture of your feet while you are standing in a normal, weight-bearing stance. This image records areas of stress on each foot. It is used to analyse your feet and up to 16 different data points create a unique, one-of-a-kind shoe insert designed for your specific postural or structural challenge.
Better
Posture
Starts
With
Your
Feet
Our bespoke shoe inserts support all three arches in your feet. This creates a healthier, more attractive posture, plus a more stable foundation for your entire body. Though they may go unnoticed, subtle imbalances can contribute to postural misalignments, knee pain, hip problems, head tilt, forward leaning head carriage and general fatigue.
Best of all, not only do they work great, they feel great!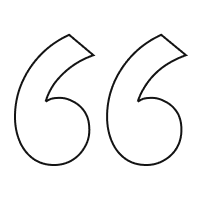 I love this place. The whole team, from the front desk to the Chiropractors are both very friendly, but also very professional. They really care about the service they provide. After taking a history and examining you they are totally transparent about the costs and more importantly the improvement you can expect. I can not recommend them enough. Keep up the good work Bury Chiropractic.
Best chiropractors ever! The staff are amazing, friendly and full of helpful information to help you get better. The massage therapist is the best I've ever seen, She is outstanding at her job! Would highly recommend!
Had major issues with my back for years and it was finally giving in until I went to see these guys. Intensive course booked after having xrays and consultation. Felt better after 1 month and brilliant after the 3 month course. Regular maintenance now of one visit a month and I couldn't be happier with the progress and the relief in pain and restrictions of mobility is beyond belief.
I hobbled into the clinic in real pain and I thought it was going to take months to sort out. I walked out of there 5 minutes late feeling 20 years younger! Jono you legend and thank you to the Team at Bury Chiropractic Centre for everything you have done for me. Simply the best out there!
I've been attending here for a few months now after experiencing back problems/extreme pain. After a consultation and a couple of session, my back felt amazing! I've continued with the course they advised and I've benefited s lot from the health advice and sessions and I've had no back troubles since. I'd highly recommend for those experiencing issues with their neck or back.
There will always be a warm welcome for you the minute you walk in the door, all the staff are so kind, caring and helpful. I have learned something new at every visit, useful tips from your back care to boosting your immunity. Whether you are going here in agony or to prevent back problems this is the place to get you sorted. I have done both and the results have been fantastic! Worth every penny!
Frequently
Asked
Questions
If
you're
ready
to
book
an
appointment
or
have
any
questions
then
please
get
in
touch!