Specialist
Neck
Pain
Treatment
In
Bury
Neck pain is a common problem, with two-thirds of the population experiencing it at some point in their lives. 
Most people do not realise just how much they move their neck during the day until they find they are unable to do so.
Neck pain can arise from any of the structures in the neck such as nerve, bone, artery and/or soft tissue.
The symptoms of neck pain can vary depending on the underlying cause of the pain.Common symptoms include:
Stiffness: A feeling of tightness or reduced range of motion in the neck.
Pain: Pain can range from a dull ache to a sharp, stabbing pain.
Headaches: Neck pain can be associated with headaches that start at the base of the skull and radiate to the forehead or temples.
Muscle spasms: Involuntary contractions or tightness in the muscles of the neck.
Numbness or tingling: A feeling of pins and needles or loss of sensation in the arms or hands.
Weakness: A loss of strength or coordination in the arms or hands.
Swelling: Swelling or inflammation of the neck muscles.
Difficulty sleeping: Neck pain can make it difficult to find a comfortable sleeping position, leading to poor sleep quality.
Problems in the neck can also contribute to headaches, ringing in the ears (tinnitus) restricted range of motion, and lower back ache. 
As the head is supported by the neck and upper back, these areas can commonly produce neck pains. Neck pain can be a result of:
Traumatic injury eg accident or fall
Our
Approach
to
Neck
Pain
We can help to provide fast, effective and long lasting relief from neck pain by performing a thorough consultation and examination to ascertain the source of the pain and decide upon the best care plan for you. By viewing the body as a whole, we aim to restore global function with adjustments and/or spinal Decompressive-oscillation, massage, stretches, and rehabilitative exercises. 
We have helped many people resolve their neck pain. Come and see us and see if we can help resolve yours!
to create a healthier more attractive posture
Frequently
Asked
Questions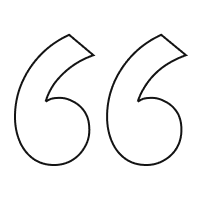 I love this place. The whole team, from the front desk to the Chiropractors are both very friendly, but also very professional. They really care about the service they provide. After taking a history and examining you they are totally transparent about the costs and more importantly the improvement you can expect. I can not recommend them enough. Keep up the good work Bury Chiropractic.
Best chiropractors ever! The staff are amazing, friendly and full of helpful information to help you get better. The massage therapist is the best I've ever seen, She is outstanding at her job! Would highly recommend!
Had major issues with my back for years and it was finally giving in until I went to see these guys. Intensive course booked after having xrays and consultation. Felt better after 1 month and brilliant after the 3 month course. Regular maintenance now of one visit a month and I couldn't be happier with the progress and the relief in pain and restrictions of mobility is beyond belief.
I hobbled into the clinic in real pain and I thought it was going to take months to sort out. I walked out of there 5 minutes late feeling 20 years younger! Jono you legend and thank you to the Team at Bury Chiropractic Centre for everything you have done for me. Simply the best out there!
I've been attending here for a few months now after experiencing back problems/extreme pain. After a consultation and a couple of session, my back felt amazing! I've continued with the course they advised and I've benefited s lot from the health advice and sessions and I've had no back troubles since. I'd highly recommend for those experiencing issues with their neck or back.
There will always be a warm welcome for you the minute you walk in the door, all the staff are so kind, caring and helpful. I have learned something new at every visit, useful tips from your back care to boosting your immunity. Whether you are going here in agony or to prevent back problems this is the place to get you sorted. I have done both and the results have been fantastic! Worth every penny!
If
you're
ready
to
book
an
appointment
or
have
any
questions
then
please
get
in
touch!