The shoulder is the most movable joint in the body, but because of the range of motion it has, it is a relatively unstable joint and is therefore prone to injury. It is also the most frequently dislocated major joint in the body.
Shoulder pain can be felt locally or can be referred to other areas such as the arm or mid-back. 
There are many areas which can cause pain that the brain interprets as arising from the shoulder. The nerve supply for the shoulder comes from the neck, and subsequently a problem in one area can often be interlinked with a problem in another. This includes, but is not limited to:
Our
Approach
to
Shoulder
Pain
We commonly see a lot of people who complain of shoulder pain. We use a variety of techniques to address the underlying cause of the pain and to alleviate symptoms.
Firstly, we perform a thorough examination of the shoulder and surrounding areas to identify any areas of restricted movement or misalignment. Once we have identified the source of the problem and ascertained that it is neuro-musculoskeletal in nature, we then use adjustments and other techniques to help restore proper alignment and improve range of motion. We may also recommend exercises and stretches to help strengthen the shoulder and prevent future injury. We look at your body as a whole and our aim is always to get you truly well and help you to stay that way.
Adhesive capsulitis occurs more frequently in women than men, between the ages of 40 to 60, and is five times more common in diabetics.
The real cause of frozen shoulder is still unknown however, it can be attributed to misuse and injury, surgery in the arm or shoulder, mastectomy, myocardial infarction, and lack of use.
There are three stages to the disorder:
1. The first stage is "Freezing." This is where the pain increases, and the shoulder loses its range of motion. This can last between one to eight months.
2. The second stage is the "Frozen stage." This can last upwards of four months.
3. The third stage is the "Thawing stage." This is where shoulder motion and strength slowly improve until function has almost returned to normal; this can take some time.
If you are suffering with shoulder pain, or from a frozen shoulder, please contact us. We can offer very effective care and relief and accelerate the healing process once a thorough consultation and examination has been completed and the cause of the pain has been ascertained. 
Step into personalized comfort and support with our bespoke orthotics.
Frequently
Asked
Questions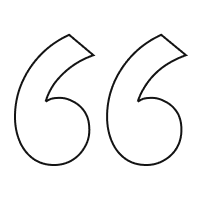 I love this place. The whole team, from the front desk to the Chiropractors are both very friendly, but also very professional. They really care about the service they provide. After taking a history and examining you they are totally transparent about the costs and more importantly the improvement you can expect. I can not recommend them enough. Keep up the good work Bury Chiropractic.
Best chiropractors ever! The staff are amazing, friendly and full of helpful information to help you get better. The massage therapist is the best I've ever seen, She is outstanding at her job! Would highly recommend!
Had major issues with my back for years and it was finally giving in until I went to see these guys. Intensive course booked after having xrays and consultation. Felt better after 1 month and brilliant after the 3 month course. Regular maintenance now of one visit a month and I couldn't be happier with the progress and the relief in pain and restrictions of mobility is beyond belief.
I hobbled into the clinic in real pain and I thought it was going to take months to sort out. I walked out of there 5 minutes late feeling 20 years younger! Jono you legend and thank you to the Team at Bury Chiropractic Centre for everything you have done for me. Simply the best out there!
I've been attending here for a few months now after experiencing back problems/extreme pain. After a consultation and a couple of session, my back felt amazing! I've continued with the course they advised and I've benefited s lot from the health advice and sessions and I've had no back troubles since. I'd highly recommend for those experiencing issues with their neck or back.
There will always be a warm welcome for you the minute you walk in the door, all the staff are so kind, caring and helpful. I have learned something new at every visit, useful tips from your back care to boosting your immunity. Whether you are going here in agony or to prevent back problems this is the place to get you sorted. I have done both and the results have been fantastic! Worth every penny!
If
you're
ready
to
book
an
appointment
or
have
any
questions
then
please
get
in
touch!