Back
Pain
Treatment
In
Bury
According to the World Health Organization (WHO), back pain is one of the leading causes of disability worldwide. 
It is estimated that 80% of adults will experience back pain at some point in their lives with 50% of working adults experiencing it every year.
It is the most common cause of chronic pain and costs the NHS and the economy millions of pounds each year.
Research has shown Chiropractic to be one of the most effective therapies when it comes to alleviating lower back pain, especially in the long term, by improving the functional causes that started the problem in the first place.
There are many causes of back pain, including autoimmune diseases, infections, internal organs, fractures, and mechanical issues. The most common cause is mechanical, which can be triggered by:
Poor Posture - Sitting & Standing
Ruptured, Herniated, Bulged And degenerative discs
Our
Approach
to
Back
Pain
We focus on viewing your body as a whole and ascertaining whether Chiropractic, Spinal Decompressive oscillation therapy and/or Chiropractic led massage care is best for you.
Chiropractic care focuses on adjusting areas of dysfunction in order to re-establish normal motion and position of your joints and bones. This can subsequently help to remove any nerve irritation which may be present.
Spinal decompressive-oscillation therapy focuses on gently stretching and oscillating the spine to create negative pressure within the spinal discs. This pressure can help promote the retraction or re positioning of bulged/herniated/decaying discs and helps alleviate pressure on compressed nerves. 
Lower back pain is one of the most common things we see in practice, and with which we see great results.
to create a healthier more attractive posture
Frequently
Asked
Questions
Back pain is one of the most common symptoms we see in our centre and we have had great results helping thousands of people over the years achieve their health goals. 
You will always know prior to committing to any kind of care with us what is causing your problem, if and how we can help, how long it will take and how much it will cost to get right.
If we determine that we cannot help you, we will refer you to the appropriate person who can.
Back pain can occur for a variety of reasons, and the specific cause of the pain can vary. Some of the most common causes of back pain:
Muscle or ligament strain: Straining the muscles or ligaments in the back can cause pain, which can be acute or chronic. This type of pain can be caused by heavy lifting, twisting, or sudden movements.
Bulging, herniated or ruptured discs. The discs between the vertebrae in the spine can become damaged or ruptured, causing pain and discomfort.
Arthritis: Arthritis can affect the joints in the back, causing pain and stiffness.
Osteoporosis: Osteoporosis is a condition that causes bones to become weak and brittle, which can lead to fractures and back pain.
Poor posture: Poor posture, such as slouching or sitting hunched over, can put extra pressure on the back and cause pain.
Spinal stenosis: Spinal stenosis is a condition that causes the spinal canal to narrow, putting pressure on the nerves in the back and causing pain. 
Herniated or "slipped" discs: When a disc in the spine becomes damaged, it can bulge out causing pain and discomfort. 
Sciatica: Sciatica is a condition that causes pain to radiate from the lower back down through the buttocks and legs, often caused by pressure on the sciatic nerve.
There are also many other less common causes of back pain, such as infections, tumors, or inflammatory diseases. It is important to seek advice if you experience back pain that is severe, persistent, or accompanied by other symptoms such as numbness, tingling, or weakness in the legs. 
The short answer is yes!. This is because the nerves that run through the spinal column and out into the rest of the body can become irritated or compressed when there is a problem with the back.
This can cause pain, numbness, tingling, or weakness in other parts of the body, depending on which nerves are affected. For example, a herniated disc in the lower back can put pressure on the sciatic nerve, which runs from the lower back down through the legs. This can cause pain, numbness, tingling, or weakness in the legs.
Similarly, problems with the upper back or neck can cause pain or discomfort in the arms, shoulders, or even the head, as the nerves that run through these areas can become affected. We can help to determine the underlying cause of your pain and recommend the most appropriate care for you.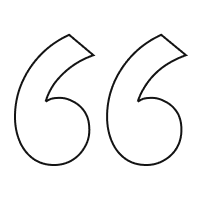 I love this place. The whole team, from the front desk to the Chiropractors are both very friendly, but also very professional. They really care about the service they provide. After taking a history and examining you they are totally transparent about the costs and more importantly the improvement you can expect. I can not recommend them enough. Keep up the good work Bury Chiropractic.
Best chiropractors ever! The staff are amazing, friendly and full of helpful information to help you get better. The massage therapist is the best I've ever seen, She is outstanding at her job! Would highly recommend!
Had major issues with my back for years and it was finally giving in until I went to see these guys. Intensive course booked after having xrays and consultation. Felt better after 1 month and brilliant after the 3 month course. Regular maintenance now of one visit a month and I couldn't be happier with the progress and the relief in pain and restrictions of mobility is beyond belief.
I hobbled into the clinic in real pain and I thought it was going to take months to sort out. I walked out of there 5 minutes late feeling 20 years younger! Jono you legend and thank you to the Team at Bury Chiropractic Centre for everything you have done for me. Simply the best out there!
I've been attending here for a few months now after experiencing back problems/extreme pain. After a consultation and a couple of session, my back felt amazing! I've continued with the course they advised and I've benefited s lot from the health advice and sessions and I've had no back troubles since. I'd highly recommend for those experiencing issues with their neck or back.
There will always be a warm welcome for you the minute you walk in the door, all the staff are so kind, caring and helpful. I have learned something new at every visit, useful tips from your back care to boosting your immunity. Whether you are going here in agony or to prevent back problems this is the place to get you sorted. I have done both and the results have been fantastic! Worth every penny!
If
you're
ready
to
book
an
appointment
or
have
any
questions
then
please
get
in
touch!