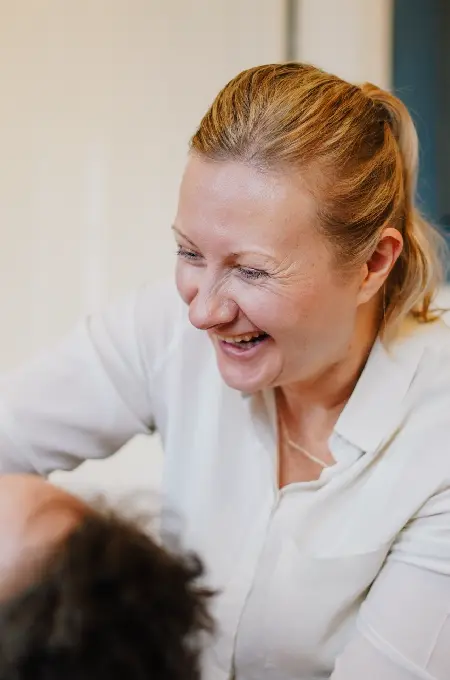 Team Story
"My first experience with Chiropractic came at the tender age of 6 years old, when I went with my Mum to see her Chiropractor in Durban, South Africa."
Although too young to appreciate the importance of that day, it did plant the early seeds, which would germinate in Wendy graduating with a degree in Chiropractic. And her Mum? Well, she still benefits from Chiropractic care to this day!
A Passion for Health
Wendy graduated with a Bachelor of Science Honours degree in 2002 from the Welsh Institute of Chiropractic. A love of rugby and of Cardiff's bustling city made those years just fly by.
It was here that Wendy discovered her passion and enthusiasm for helping people. "Not only do I want to help relieve your pain I want you back to health." She learned that by combining certain exercises with Chiropractic adjustments you could achieve amazing results.
After attending The Welsh Institute of Chiropractic, Wendy opened a practice with her close friend, Alicia Leontieff.
Wendy receives Chiropractic care on a regular basis to keep her spine and nervous system functioning well. "I enjoy a healthy lifestyle. I swim a lot and recently started doing military fitness, which is a great challenge!" 
If
you're
ready
to
book
an
appointment
or
have
any
questions
then
please
get
in
touch!